Discover the good life with premium cuisines, classic vintages, luxury products and extravagant indulgences in savour. Anticipate a galore of Celebrity Chef interviews, fine dining experiences and luxury product features such as watches, jewellery and cars.

SUBSCRIBE
| | |
| --- | --- |
| | Enjoy your free digital edition of Sands Style. |
| | Enjoy your free digital edition of S Style, the fashion supplement. |
---
RISE Restaurant
1. RISE underwent a revamp for its customers
The driving force behind the change was the culmination of the many chats the RISE staff had with the regular customers. Many of them talked about eating healthily and responsibly. This prompted the team to pursue the theme of responsible and sustainable food. In fact, it went one step further by implementing the concept of sustainability into other smaller details including décor.
2. RISE supports sustainability
The Herb Garden's scale has increased with some 50 herbs and plants available for chefs from all the restaurants at Marina Bay Sands to use in their cooking. Common herbs like rosemary, thyme and basil are plucked from the garden. Besides culinary staples, there are also exotic plants in the Herb Garden. Society garlic is an ornamental plant that has leaves that smell like garlic; miracle berry's fruit causes sour food to turn sweet and Surinam Cherry's edible fruit is widely used as a jam base. The centrepiece on every table in RISE also features plants from the Herb Garden. This not only minimises wastage—compared with buying fresh flowers and discarding them when they wilt—but is also in line with the restaurant's responsible and sustainable movement. The restaurant also purchases ingredients from sustainable and responsible sources and the produce comes with legitimate certification.
3. RISE uses a new approach to buffet
Eight open-concept kitchens as well as "live" cooking stations will provide diners plenty of options to savour and try different types of food. It took some five food-tasting sessions among staff before the menu was finalised. RISE has also expanded its selection of beverages from wines to cocktails to shakes. There are also daily themed nights to cater to different diners. Themes include Balik Kampung, American Feast, Singaporean Favourites, Treasures of China and more.
> Read more about RISE Restaurant in the latest issue of Sands Style, here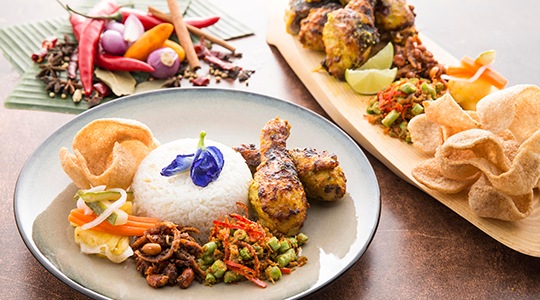 ---
CÉ LA VI
Don't be shocked when you find Asian food served at CÉ LA VI—and that it's prepared by a Caucasian. In line with the new restaurant design and the leadership of new Executive Chef Joseph Sergentakis, also affectionately known as Chef Joey, dishes featuring bold Asian flavours and modern cooking techniques with a touch of European influence.
The Bird Southern Table & Bar
Why did you decide to open the bird in Marina Bay Sands?

The decision to bring the concept to Singapore is an easy one. Marina Bay Sands has over 80 dining destinations and a collection of some of the best chefs in the world.
The Bird Southern Table & Bar is very big on whiskey and cocktails, right?
Absolutely, our bar programme has been a focus of our concept since years ago and
we have been recognised as one of the best bourbon bars in the country. It has become such a signature part of the programme that we really want to take it to the next level here in Singapore.
What are the interesting newly created dishes with a Singaporean slant?

One of the dishes on our main menu is our Low Country Laksa. Here, we have a beautiful piece of snapper fish and instead of gold rice, which is very Southern, we made it into a more Singaporean-style rice with flavours in the sauce of curry and kaffir lime. We also have a crab cake that is more of a traditional Maryland-style dish, and we put a great black pepper sauce that you find around Singapore in black pepper crab—that's an amazing dish that we're going to start introducing soon.
> Read more about The Bird Southern Table & Bar in the latest issue of Sands Style, here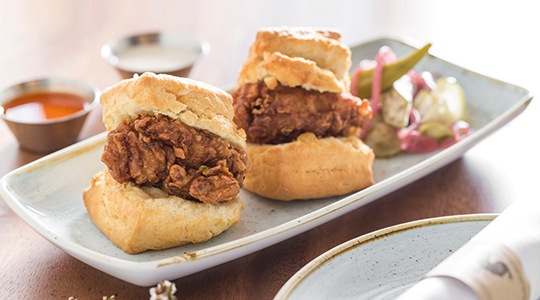 ---

SUBSCRIBE
| | |
| --- | --- |
| | Enjoy your free digital edition of Sands Style. |
| | Enjoy your free digital edition of S Style, the fashion supplement. |