MEET THE TEAM: Bernice Low, Associate Director of MIC Event, MICE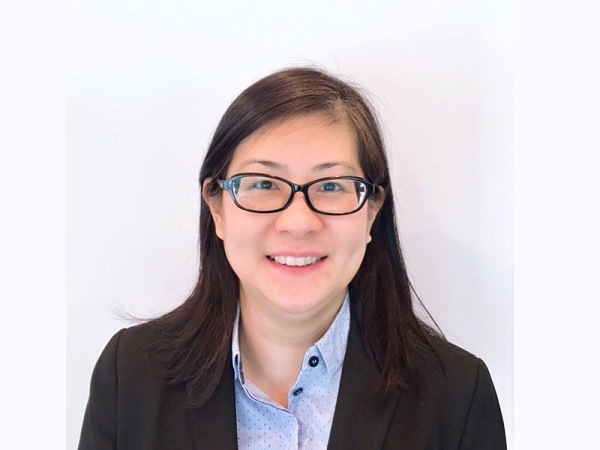 1. Tell us about yourself and your role at Marina Bay Sands.
I started as a conference manager when I first joined in 2010 and was given the opportunity to grow my career with the integrated resort. As the Associate Director of MIC Event, I'm also the gatekeeper for all the events. My first responsibility is to ensure that all the required spaces at Sands Expo are being blocked according to the contract. A manager from my team will then be assigned to work closely with the clients pre- and during show days to ensure that the events run smoothly. The planning process for an event typically starts months in advance, and my team will coordinate and work in consultation with the other departments such as Catering and Conference Management, Sales, Banquet Operations, Meeting Services, Technical Services and sometimes Security to map out all the logistical requirements. During show days, my managers are always on the floor, coordinating with different parties, trouble shooting and keeping everyone, including the clients, updated on what's happening on the ground.
As with all events, last minute changes and requests are common. The ability to think on one's feet and respond quickly to solve issues are the basic requirements of a good event manager. What the clients expect of us is the constant assurance that their events are in good hands. We will try to smoothen the process for our clients as much as possible as we are aware that they are also under immerse pressure to deliver a good show.
Take the recently concluded Herbalife event for example. As it was one of the biggest incentives event we have hosted, 10 different group chats were set up with different parties/ departments so that everyone is kept abreast of all the latest developments as the event progressed. More importantly, the team was able to make collective decisions to overcome any challenges during show days.
2. How have client expectations and requests changed over the years?
F&B requirements, interesting and interactive meeting venue set-ups as well as green meetings are some of the key changes I've observed over the years.
In today's highly-connected world, information is readily available online thus event organisers will sometimes show us some of the past events that they have done or attended before and ask the team to propose other creative ideas to wow their delegates. To us, it is all about customisation and personalisation. The team, including our chefs, will sit together with the clients to discuss and plan out their F&B requirements and presentation, venue set up, and down to minute details such as the placement of water pitchers.
3. What is your most memorable event at Marina Bay Sands to date?
Definitely the recently concluded Herbalife Honors 2019 event. But the next most memorable event is Forever Living Global Rally 2015. This event was one of the largest flagship conferences in Singapore and also the biggest corporate event that Marina Bay Sands had hosted that year. The event utilised over 10,000 sqm of space at the Sands Expo. The Global Rally saw over 7,000 attendees congregate at the integrated resort over three days. It was an eye-opening experience for all of us. We not only managed to pull off and deliver a great experience for the group but we also witnessed the scale and energy of these delegates within a single congregation. Our efforts paid off and were recognised by the industry with Marina Bay Sands bagging the "Best Business Event Venue" at the 2016 Singapore Tourism Awards.
4. What are some ways that Marina Bay Sands can help clients raise the bar for the events and impress their delegates?
Different clients have different success metrics – some may place more emphasis on F&B, others on technical support, while the rest may want to incorporate more social / networking events into their programme. Success to Marina Bay Sands means more than delivering on our service promise. Collectively as a team, we have the capabilities and expertise to customise the experiences that enable clients to achieve their goals and objectives.