滨海湾金沙连续四年作为新加坡国际电影节(SGIFF)的特约赞助商,进一步加强对新加坡国际电影节的支持力度,2017 年将其纳入最新的指定合作慈善机构,致力于打造出充满活力、蓬勃发展的新加坡电影产业。
滨海湾金沙继续支持区域电影制作和编剧人才培养与发展,艺术科学博物馆再次与新加坡国际电影节合作,联合举办《逛街物语》十周年放映纪念活动。
滨海湾金沙连续四年作为新加坡国际电影节(SGIFF)的特约赞助商,进一步加强对新加坡国际电影节的支持力度,2017 年将其纳入最新的指定合作慈善机构,致力于打造出充满活力、蓬勃发展的新加坡电影产业。
滨海湾金沙继续支持区域电影制作和编剧人才培养与发展,艺术科学博物馆再次与新加坡国际电影节合作,联合举办《逛街物语》十周年放映纪念活动。
近期活动

滨海湾金沙连续四年作为新加坡国际电影节(SGIFF)的特约赞助商,进一步加强对新加坡国际电影节的支持力度,2017 年将其纳入最新的指定合作慈善机构,致力于打造出充满活力、蓬勃发展的新加坡电影产业。
滨海湾金沙继续支持区域电影制作和编剧人才培养与发展,艺术科学博物馆再次与新加坡国际电影节合作,联合举办《逛街物语》十周年放映纪念活动。
近期活动

Specters and Tourists
Masterclasses
Conversations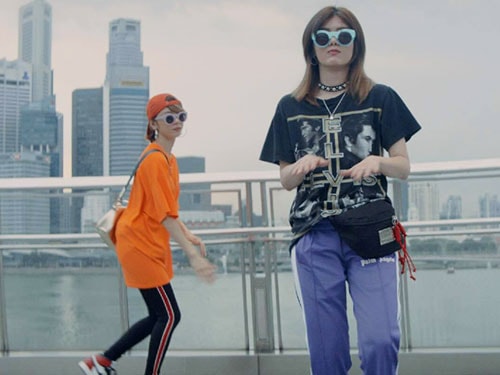 SPECTERS AND TOURISTS
From 11 November till 17 December 2017
Level 3
ArtScience Museum dengan bangga bekerja sama dengan Singapore International Film Festival untuk menyelenggarakan instalasi film baru karya sineas sekaligus seniman asal Jepang, Daisuke Miyazaki. Specters and Touristsadalah instalasi film yang terdiri dua bagian. Film ini menggambarkan hiruk pikuk perkotaan disertai sejumlah adegan yang diambil di Singapura, yang dilihat dari sudut pandang Daisuke Miyazaki.
Pada bagian pertama instalasi, Specters, Miyazki merajut setiap adegan dari cuplikan yang ada ke dalam beberapa potret layar baru dari sejumlah karakter yang terperangkap di dalamnya, seperti hantu atau makhluk halus, dalam kehidupan sehari-hari mereka. Kita mengikuti jejak mereka dalam sejumlah fragmen, saat mereka terombang-ambing antara hidup dan mati, bentuk manusia dan hewan, serta perasaan hambar di tengah keseragaman dan kesendirian.
Di sisi lain pada instalasi berikutnya, Tourists, dua sahabat yang diperankan oleh Nina Endo and Sumire Sato, tengah memenangkan tiket lotre dan mencetuskan ide gila untuk bertolak ke luar negeri. Petualangan ini mengantarkan mereka ke Singapura. Perjumpaan tak terduga dengan lingkungan sekitar yang asing membawa mereka dalam penjelajahan sisi baru kota ini. Dalam proses ini, mereka menemukan sisi lain dalam diri mereka.
Pameran perdana Specters and Tourists terselenggara atas kerja sama ArtScience Museum dan Singapore International Film Festival.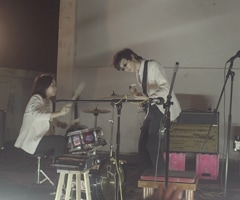 ArtScience Late: ARE & Miyazaki
Kamis, 16 November | 20.00
Expression Gallery, Level 4
Gratis, dilayani berdasarkan siapa cepat dia dapat. Kapasitas terbatas.
Nikmati pertunjukan penuh semangat nan menghanyutkan 'All Life is Tour' dari band art rock dan proyek musik independen, ARE, hasil arahan sineas Jepang Daisuke Miyazaki yang juga menjadi bagian dari pamerannya, Specters and Tourists. Pertunjukan musik langsung yang diimprovisasi dan gambaran filmis dari pinggiran kota tak dikenal dengan lanskap sehari-hari menciptakan perpaduan unik bagi setiap penikmat yang keluar masuk kehidupan layaknya makhluk halus dan orang yang melihatnya.

Pertunjukan ini diadakan bersamaan dengan pameran perdana Specters and Tourists yang terselenggara atas kerja sama ArtScience Museum dan Singapore International Film Festival.

Daisuke Miyazaki
Daisuke Miyazaki lahir di Yokohama, Jepang pada 1980 dan merupakan sutradara Yamato (California) yang ditayangkan di SGIFF pada 2016. Miyazaki juga termasuk salah satu sutradara Berlinale Talents dari film omnibus, 5 to 9, yang peluncuran perdananya berlangsung di Taipei Golden Horse Film Festival 2015 dan selanjutnya ditayangkan di SGIFF pada tahun yang sama. Film pertamanya, End of the Night, terpilih di sejumlah festival film internasional dan berhasil memenangkan Special Mention Prize di Toronto Shinsedai Cinema Festival.

ARE
ARE adalah band art rock dan proyek musik independen asal Singapura dan dipenggawai oleh Frank dan Lily. Duo ini mengajak para pendengar untuk hanyut dalam aransemen seni psikologi yang mengalun dari gitar yang dipetik keras-keras, elektronik penuh warna, dan kisah emosional dalam waktu yang tak terduga. Mereka telah tampil dan masuk dapur rekaman Jepang, Australia, dan Singapura.
Pertunjukan ini diadakan bersamaan dengan pameran perdana Specters and Tourists yang terselenggara atas kerja sama ArtScience Museum dan Singapore International Film Festival.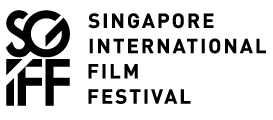 Disponsori oleh: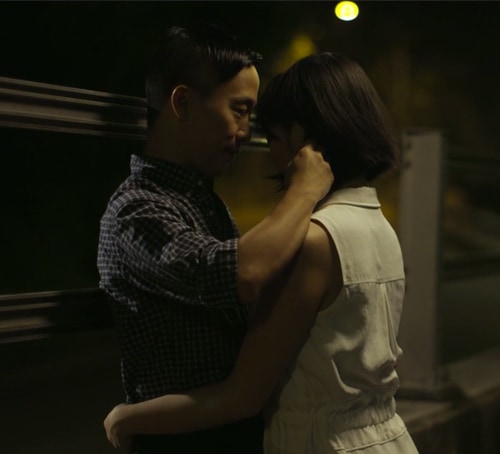 ArtScience on Screen: 5 to 9
3 Dec | 2:00pm, 3:30pm, 5:00pm
4 - 5 Dec | 5:00pm
Expression Gallery, Level 4
90 menit | Gratis masuk
Klasifikasi: NC16
Bahasa Mandarin, Jepang, Thailand dengan teks bahasa Inggris
5 to 9 terdiri atas empat film pendek yang berlangsung mulai 17.00 hingga 09.00 pada malam pertandingan bersejarah antara Brasil-Jerman di Piala Dunia 2014. Film ini berisi cuplikan intim dari cinta tanpa syarat dan perjumpaan terakhir.

Di Tiongkok, pekerja migran muda telah menyisihkan 3.000 RMB untuk menghabiskan malam bersama seorang tuna susila paruh baya. Namun, pada malam yang sama, ia berencana meninggalkan kota tersebut. Di Singapura, seorang guru setempat dan kekasihnya dari Tiongkok bertemu dan menyerahkan nasib masa depan mereka pada hasil pertandingan sepak bola. Di sisi lain, cerita di Jepang mengisahkan tentang operator proyektor film porno yang menagih utang dari para berandal demi orang-orang yang membutuhkan. Film ini diakhiri di Thailand dengan pengambilan adegan terakhir dari sebuah film sci-fi. Di balik kamera, sutradara merasa curiga pada aktor urama dalam filmnya dan sang aktris yang juga merupakan istrinya.
Disutradari oleh Tay Bee Pin (Singapura), Daisuke Miyazaki (Jepang), Vincent Du (Tiongkok), dan Rasiguet Sookkarn (Thailand)
Pemutaran 5 to 9 ini dipersembahkan oleh ArtScience Museum dan Singapore International Film Festival.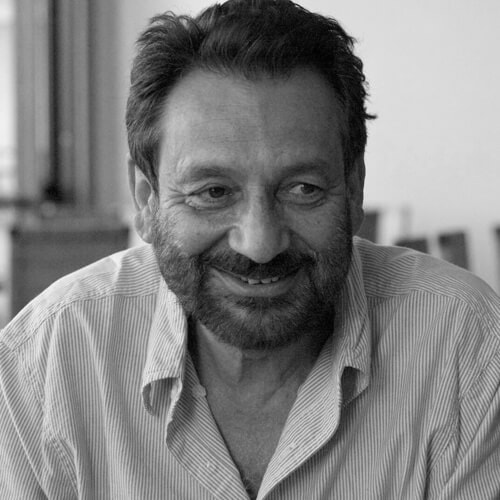 SHEKHAR KAPUR
Saturday, 29 November 2017 | 2:00pm
Duration: 60 min
Venue: Expression Gallery, Level 4
Register here
"Every story being told is an idea for rebellion," says award-winning director Shekhar Kapur. This is no less true with his body of work, especially from two of his most famous and critically acclaimed works, 1994's Bandit Queen and 1998's Elizabeth, both of which courted controversy over his reimagination of famous lives in history. A visionary filmmaker and storyteller, Kapur believes that the fundamental idea to his work lies in changing ideas and perceptions. Find out more about his rebellious streak, the differences he sees between storytelling in Asia and Europe, and what he wants to say with his future projects during the masterclass.
For more information, please refer to SGIFF website